Fjell onboard fishmeal and fish oil plant
Energy efficient - Profitable - Long-lasting durability
Design of onboard fishmeal & fish oil plants.
The equipment is designed and engineered to fit in tight locations, which makes it perfect for vessels, as well as smaller locations on land.
Fjell Technology Group cooperate with multiple partners to offer the best available technologies assembled as compact as possible without compromising the quality. With Fjell's solution for a complete fishmeal plant, it will be possible to place the plant in the immediate vicinity to the slaughterhouses, which will ensure optimum quality of raw material.
The small sized solutions usually consist of grinder, boiler, press, decanter/tricanter, dryer, hammermill and cooler. The Fjell process solution ensure the optimum trade-off of size, quality on materials and energy effectiveness. Fjell Technology Group ensure compliance with all regulations and legislations.
Fjell is currently woking on a re-design and improvement of our onboard fishmeal and fish oil facilities. Our new onboard processing plants will provide improved performance, energy savings and product quality. We can sell our new onboard fishmeal and fish oil facilities from January 2024.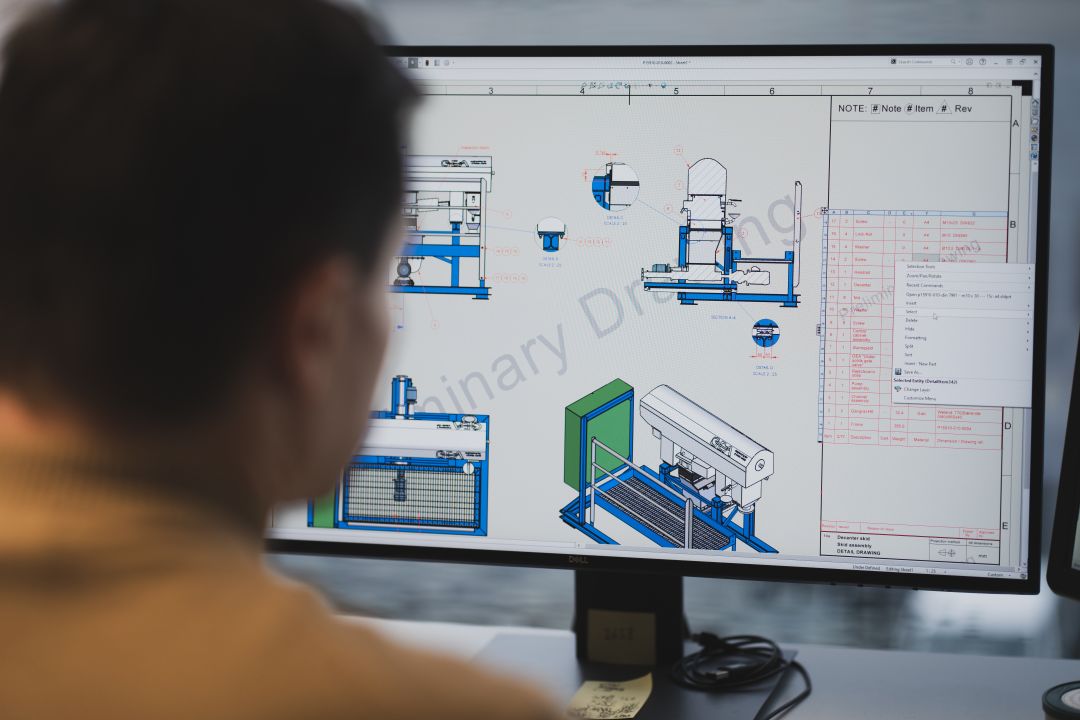 Process description
Grinding
This first step ensures that even bits of residue are passed on - and is important as the first barrier to fishing hooks and other elements that are not wanted in the further process.
Cooking
The screw cooker is designed as a large slowly rotating screw conveyor with steam heated outer pipe and hollow steam heated flighting allowing heating of the raw material to about 90°C to secure complete coagulation.
Pressing
Depending on layout coagulated material is then pressed through a screw press for squeezing out press liquids, and the press cake is dropped or conveyed directly into the drier.
Separation
The liquid from the press is directed to the tricanter, which in one single step is able to separate the liquid into solids, stickwater and fish oil. Alternatively for better separation a decanter is used in combination with a separator.
Oil-polishing
Oil can be further treated in a polisher for optimum quality (optional). After polishing the oil is stored at cooled tanks.
Evaporation
The evaporator system evaporates and concentrates the decanter liquids, containing up to 20% of the total proteins (water soluble), producing a concentrate.
Drying
The dryer evaporates the water from the solids (press cake, decanter solids, and concentrate). The combination of gentle rotation and evaporations result in a fishmeal with approximately 10 % residual water.
Milling, cooling and storage.
Warm and bony fish meal is conveyed to the hammer mill before cooling and transporting to meal silo as reservoir for bagging. Transport may be by means of cooling screw conveyors or pneumatic system.
Energy saving and durability
Patented solutions for energy saving will be comined with world class equipment and competence to make you a state of the art fishmeal and fish oil plant.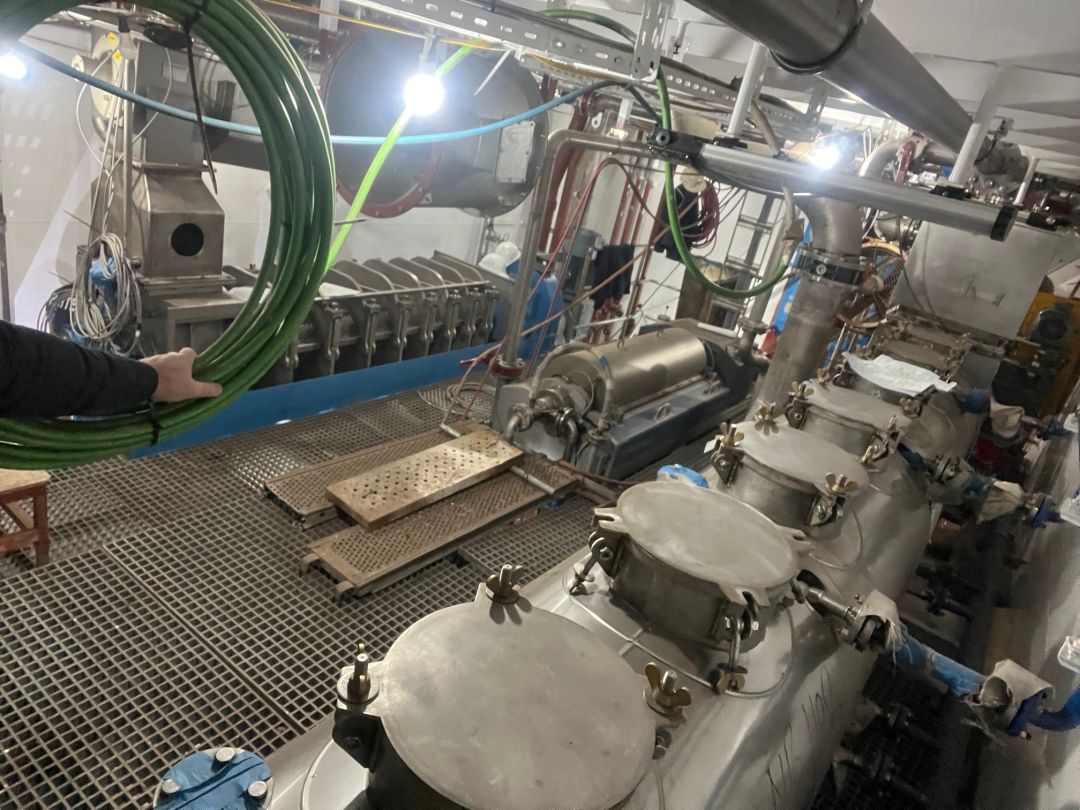 Fjell - your preferred partner for Onboard Fishmeal plants
If you are planning an onboard fishmeal plant or have questions regarding your possible capabilities Fjell has the know-how.
For decades we have designed and delivered onboard fishmeal plants. All individually designed to maximize the highest yield and performance.
Give us a call today for a chat on how to maximize your revenue at lowest possible costs.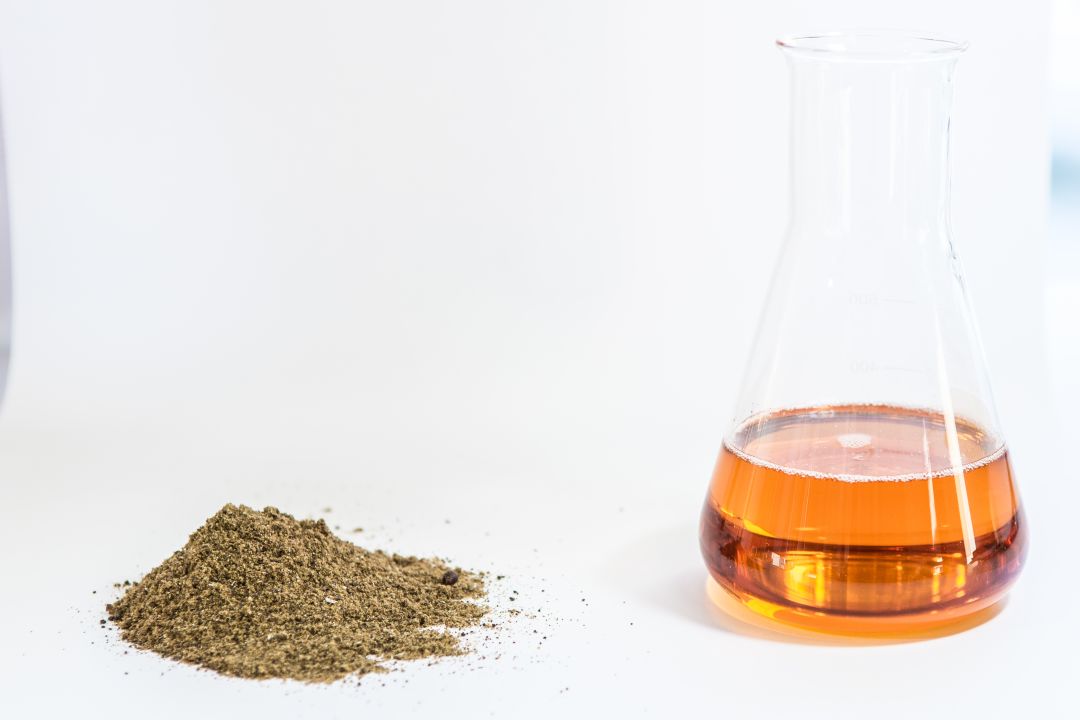 Read more about our process equipment for Onboard fishmeal & fish oilplants
Mass and Energy Balance
All fishmeal plants are being calculated based on given numbers for rest raw material to be processed. This calculation is set up in a Mass and Energy Balance Scheme to specify dimensions on all equipment and piping.
Flowsheet
After finalizing a M&E balance we produce a flowsheet and 3D drawing to optimize the trade-off between size, quality in materials and cost.
P&ID and drawings
Together with client or yard, we produce all necessary drawings and plan all interfaces for easy assembly and use. Of course PLC system is included - and can be integrated into the majority of common PLC systems (for global control)