PRIVACY POLICY
Introduction
Your privacy is important to us! Here we explain how and why we collect and use personal data about you, and how we process your personal data.
What are personal data?
Personal data are all forms of data and information that can be linked to an individual, directly or indirectly, including name, postal address, e-mail address, IP address and telephone number. In this privacy policy you can read about which personal data Fjell Technology Group is responsible for processing.
We mainly process information about you in the following cases:
• You have sent us an inquiry by e-mail, form on the website, by telephone or by 1:1 contact
• You are a customer of ours.
• You have requested access in accordance with the Public Information Act.
• You subscribe to our newsletter.
• You are registered to download Fjelltech Agenda.
• You have applied for a job with us.
• You are a journalist and have contacted us for a statement.
• You visit our website www.fjelltg.no.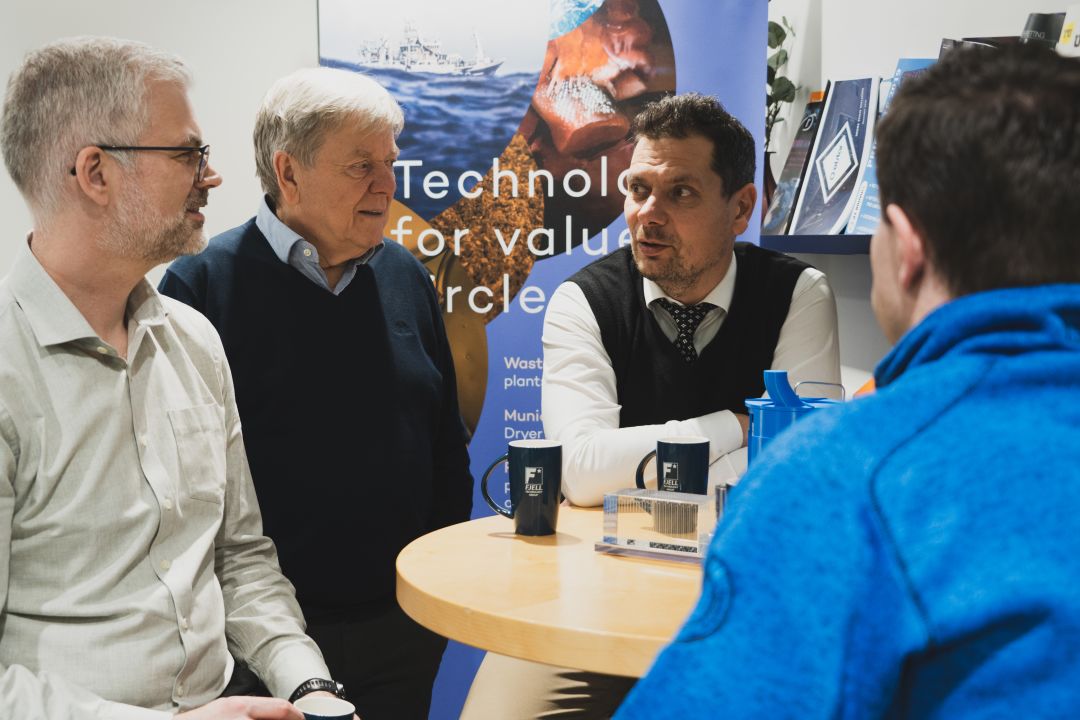 What personal data do we process?
Fjell Technology Group processes information about name, employer, position, postal address, e-mail address, telephone number, IP addresses, username, password, login and activity, as well as information our customers store with us when we deliver our services.
It is voluntary to give us access to your personal data. In some cases, however, we may need such information to deliver agreed services, contact you, etc.
Fjell Technology Group processes personal data in accordance with the law and regulations in force at all times, and in accordance with any decisions made by public authorities.
How do we use personal data about you?
Your personal information is necessary so that we can deliver the best services possible. To achieve this, we use personal data for the following purposes:
• To deliver agreed services and to make the services work as best as possible.
o Fjell Technology Group processes personal data and other forms of data to deliver the agreed services.
• To manage customer and supplier relationships.
o Fjell Technology Group processes personal data in order to be able to communicate with customers and suppliers, register new customers and suppliers, including registering relevant contact persons linked to our customers and suppliers, and to establish new user accounts in our systems.
• To prepare statistics and to understand market trends.
o Fjell Technology Group compiles statistics and maps trends to improve and further develop our services.
• To prevent security breaches and unwanted activity.
o It is important for us to ensure that our services are as safe as possible. Therefore, we do what we can to prevent unwanted and criminal activity.
If you agree to it, we can also process your personal data for purposes other than those stated above. The information we collect for the above purposes includes both information you provide yourself, and the information we collect when you use our websites.
Who is responsible for processing?
Fjell Technology Group by the general manager is responsible for the processing of the personal data we process in connection with the use of our websites and services, or when you come into contact with us in another way.
When do we delete the personal data?
Fjell Technology Group does not store personal data longer than is necessary to deliver our services, or to fulfill the purpose of data processing in any other way.
Who do we share personal data with?
Unless you have given specific consent to the disclosure of personal data, your personal data will only be disclosed to others where this is necessary to fulfill our assignment obligations. We also share personal data with our subcontractors, possibly also with public authorities if there is a statutory disclosure obligation.
Unless you are informed otherwise, the personal data that Fjell Technology Group processes is stored on servers located in Norway and/or within the EU/EEA area.
Data processors
When service providers process personal data on behalf of Fjell Technology Group, there are requirements for the processing of personal data.
A data processing agreement must always be entered into between the parties in accordance with the applicable law. The agreement shall establish clear responsibility and authority relationships with all who act as data processors for Fjell Technology Group. Among other things, personal data must not be used for purposes other than those agreed upon.
Right to information
You have the right to request confirmation on whether personal data about you is processed at Fjell Technology Group.
If we process information about you, you also have the right to access the personal information, and to be given a copy. You are also entitled to receive information if we discover a breach of privacy security that poses a risk to your personal data.
Correction of information
If you discover that Fjell Technology Group has stored personal information about you that is incorrect (e.g. wrong address, e-mail address, name, place of residence or the like) you have the right to request that this information be corrected.
You also have the right to object to the processing of personal data and the right to object
personal profiling and automated decisions. Regarding the demand for deletion, there is an exception for the information that is necessary for us to be able to deliver a service that you still wish to
have access to, or are required by law to keep the information for a specific period.
If you believe that we have not processed your personal data in a satisfactory manner, you have the right to complain to The Norwegian Data Protection Authority (DPA) .
https://www.datatilsynet.no/om-datatilsynet/kontakt-oss/klage-til-datatilsynet/
Contact information for access or questions about rights
If you want access to your own personal data, the inquiry can be sent by e-mail to salg@fjelltg.com