Fjell Landbased Fishmeal & Fish oil processing plants
Highest quality in each process step - lowest energy consumption possible for the process plant.
Fjell Fishmeal & Fish Oil processing plants
Lowest possible energy consumption combined with world class equipment in every process step and long-lasting durability.
Increasing Profit and saving the Environment.
Fjell Technology Group has patented several revolutionary concepts for energy saving in fishmeal and fish oil processing plants. The patented process optimizations are based on various setups where the reuse of heat energy (steam) in the plant is stretched to the maximum.
With Fjell as a supplier you can get a fishmeal and fish oil plant with theoretical as low as 186 kwh energy input per tonne raw material.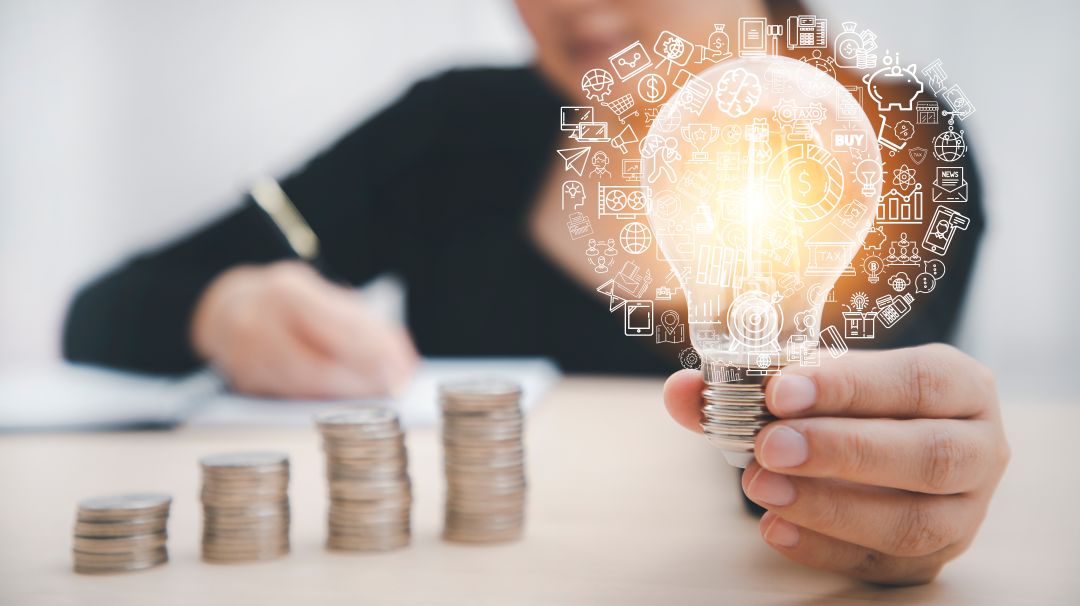 Maximize profit with record low energy consumption!
Fjell Technology Group can deliver turnkey solutions for complete fishmeal & fish oil plants.
With Fjell's fishmeal & Fish oil plant you get:
Pre-heating & Cooking in Fjell steam heated screw cookers.

Pressing in twin screw press .

Separation in decanters and separators + polishers for oil separation. Or alternatively 3-phase separation in tricanter + oil polisher.

Evaporation of stick water in waste heat or MVR evaporator.

Drying of press cake, decanter solids and concentrate in Fjell Turbo disc dryer before milling and cooling of meal. The Fjell Turbo Disc dryer is a patented solution with improved durability and higher performance than traditional disc dryers.

Energy optimized factory - patented concept with theoretical down to 186kWh/tonne energy consumption per tonne raw material!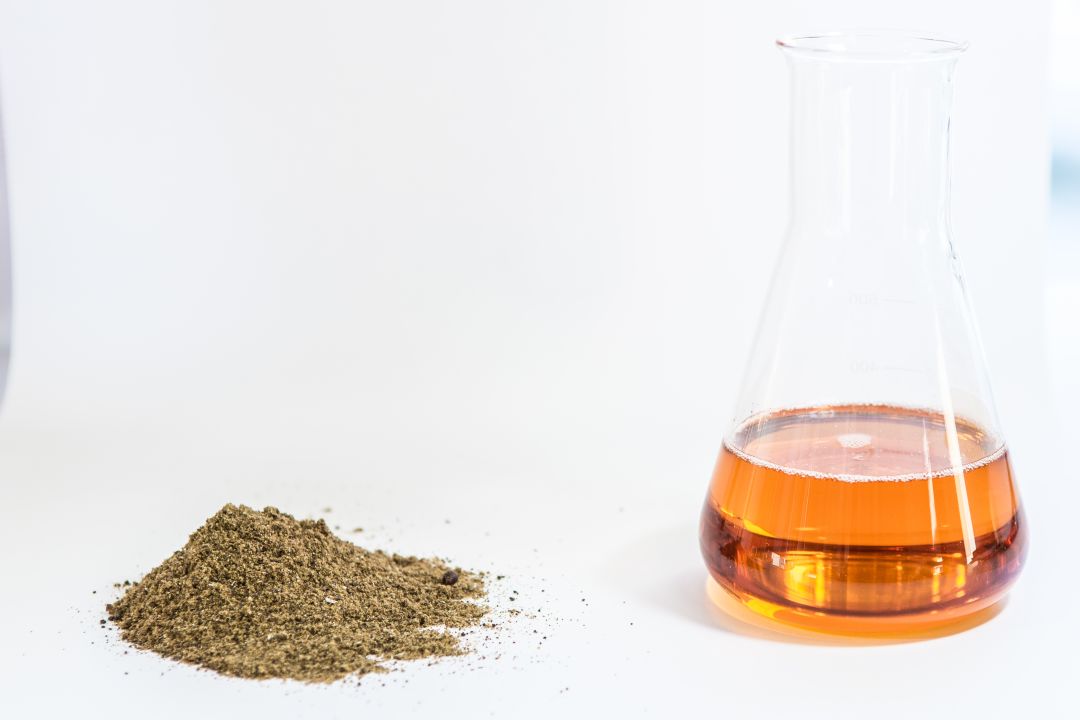 The Fjell Turbo Disc Dryer
Fjell Technology Group offers world-class equipment in every process step.

The Fjell Turbo Disc Dryer is the corner stone of the fish meal & fish oil plant.

Unique patented drying technology – Fjell Turbo Disc Dryer without stay bolts and with optimized design for the best possible performance and product quality.

Welds not exposed to external environment in dryer, thereby risk for stress corrosion cracking is eliminated.

Welds do not seal between pressurized and non-pressurized side. Thereby risk for steam leakage is eliminated.

Claws act as reinforcement beams in radial direction, thereby increasing the lateral bending strength of the discs, which reduces the risk for stress corrosion cracking in foot welds between discs.

Smooth disc surface secures efficient self-cleaning and maximum heat transfer.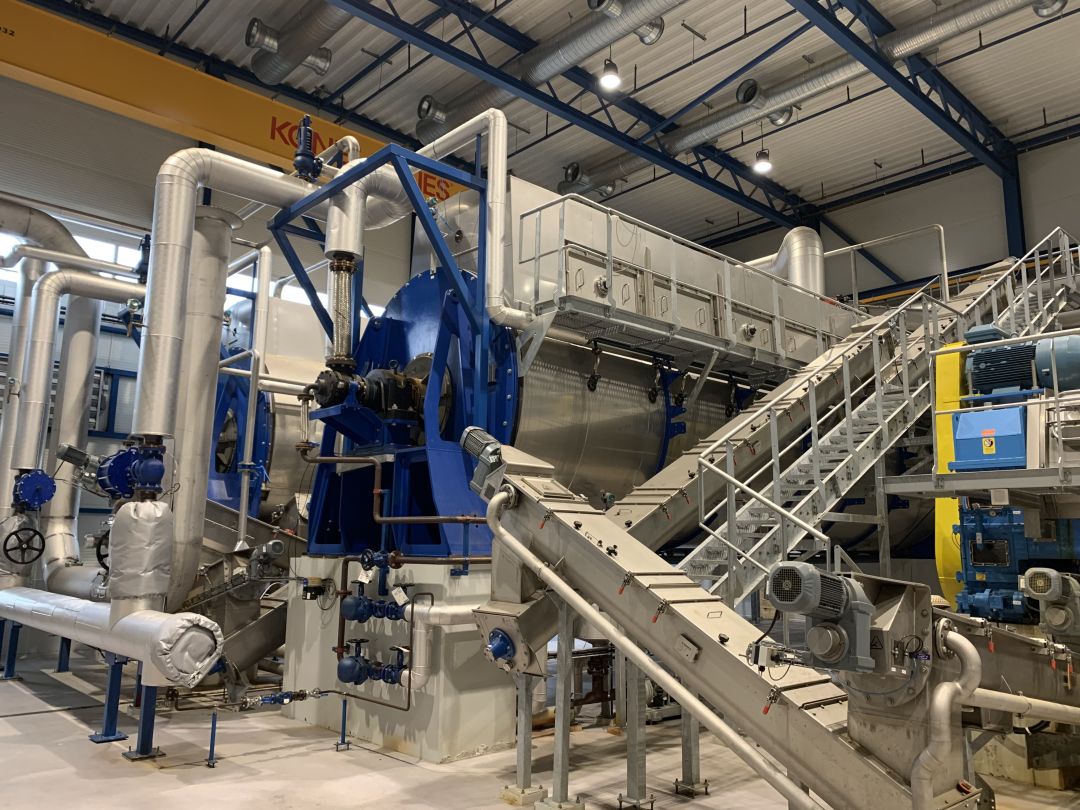 Fjell Screw Cookers
Fjell designs several versions of:
Preheaters
Single stage screw cooker
Double stage screw cooker
Typically, first stage uses waste heat and second stage low pressure steam.
Our screwcooker is the best solution for process control and increasing oil yield from marine and animal raw material. The two stage solutions give better process control.
Our cookers are manufactured with a steam heated (up to 10 bar) rotor with hollow flights. The rotor is placed inside a stator with steam jacket. Indirect heat is gently applied to the residual giving full coagulation control and efficiency.
We deliver all the classic sizes of Stord SS type cookers from small units for a few MT raw material per hour to the large SS160/14 rated for 50 MT per hour.
For new installations, we recommend our special two stage screw cooker system with improved process control and more sensitive energy usage.
This cooker system has proven to reduce stick water, suspended solids content, give better process control, and increase the oil yield from marine and animal raw material.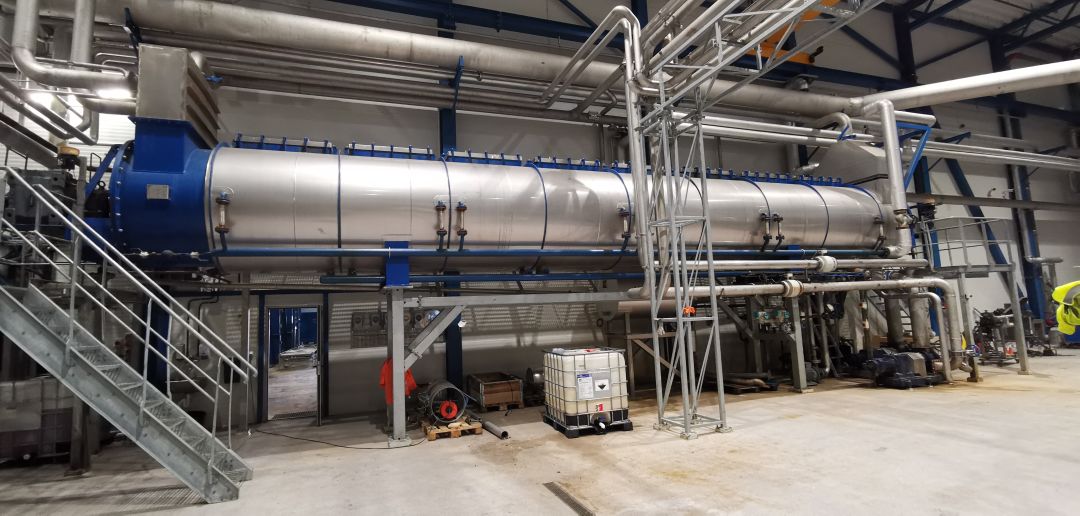 Mass and Energy Balance
All fishmeal plants are being calculated based on given numbers for rest raw material to be processed. This calculation is set up in a Mass and Energy Balance Scheme to specify dimensions on all equipment and piping.
Flowsheet
After finalizing a M&E balance we produce a flowsheet and 3D drawing to optimize the trade-off between size, quality in materials and cost.
P&ID
Together with client, we produce all necessary drawings and plan all interfaces for easy assembly and use. Ofcourse PLC system is included - and can be integrated into the majority of common PLC systems (for global control)