Fjell FRS Sludge Drying Systems
Difficult drying made easy!
Fjell Technology Group has a unique combination of long experience and high competence, and is a leader in research and development in the industry.
We can supply equipment in full range from small smolt farms, to post-smolt farms, land-based ongrowing fish plants, and semi-closed and closed ongrowing farms in the sea.
Fjell FRS TMD & TD: The market's most complete range of sludge drying systems.
Fjell has more than 40 years of experience with dewatering and drying sludge. The company has delivered large, well-functioning sludge drying plants to both Rogaland (IVAR), Saudi Arabia, Italy and the Netherlands. For sludge from aquaculture and slaughterhouses/processing plants, we use various drying technologies adapted to our customers' needs.
One of Fjell Technology Group's core strenghts is energy optimization. Patented solutions can reduce the energy consumption with 40% compared to standard conditions.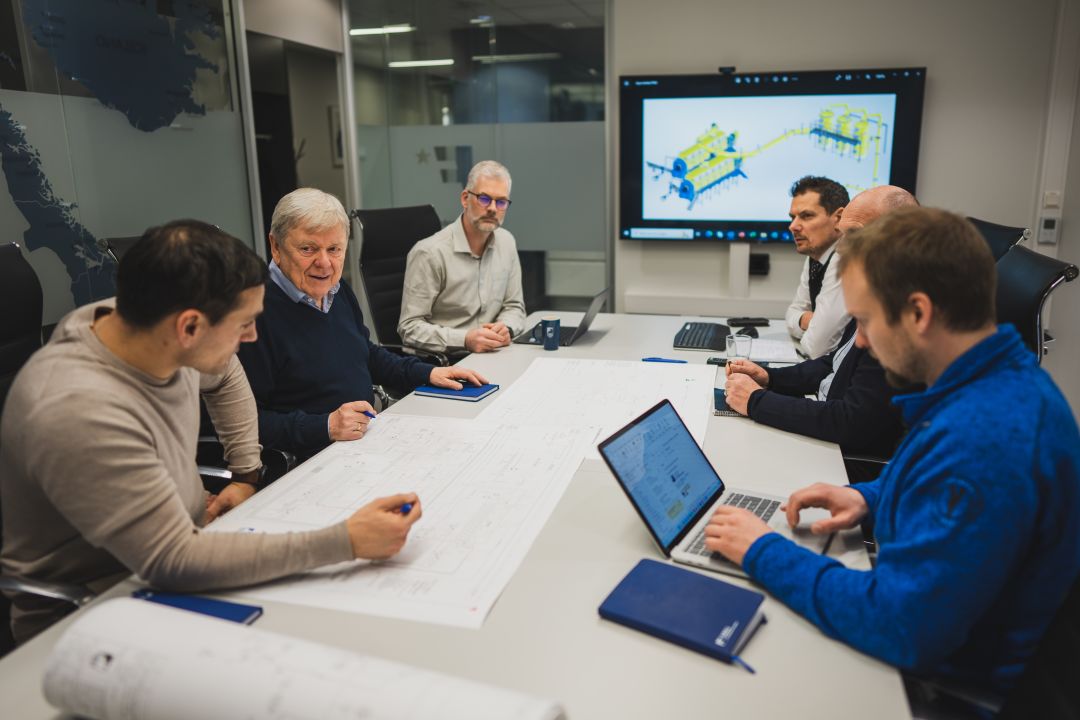 Fjell FRS TMD Sludge Dryer
The TMD (Thermo Mechanical Dryer) dryer is a well functioning and robust sludge dryer system. The TMD process is patented and has shown excellent results on materials with sticky behaviour during drying, like sludge from dewatered aquaculture wastewater.
The Fjell FRS TMD Sludge dryer system comes in three different capacity models:
Small (50-100 kW).

Medium (150 - 250 kW).

Large (300-400 kW).
The Fjell FRS TMD Sludge dryer system is very compact. It is delivered on a skid with feeding tank, and a system for cleaning waste steam and waste air. The skid measures 6 x 2,5 x 3,4 metres (L x W x H).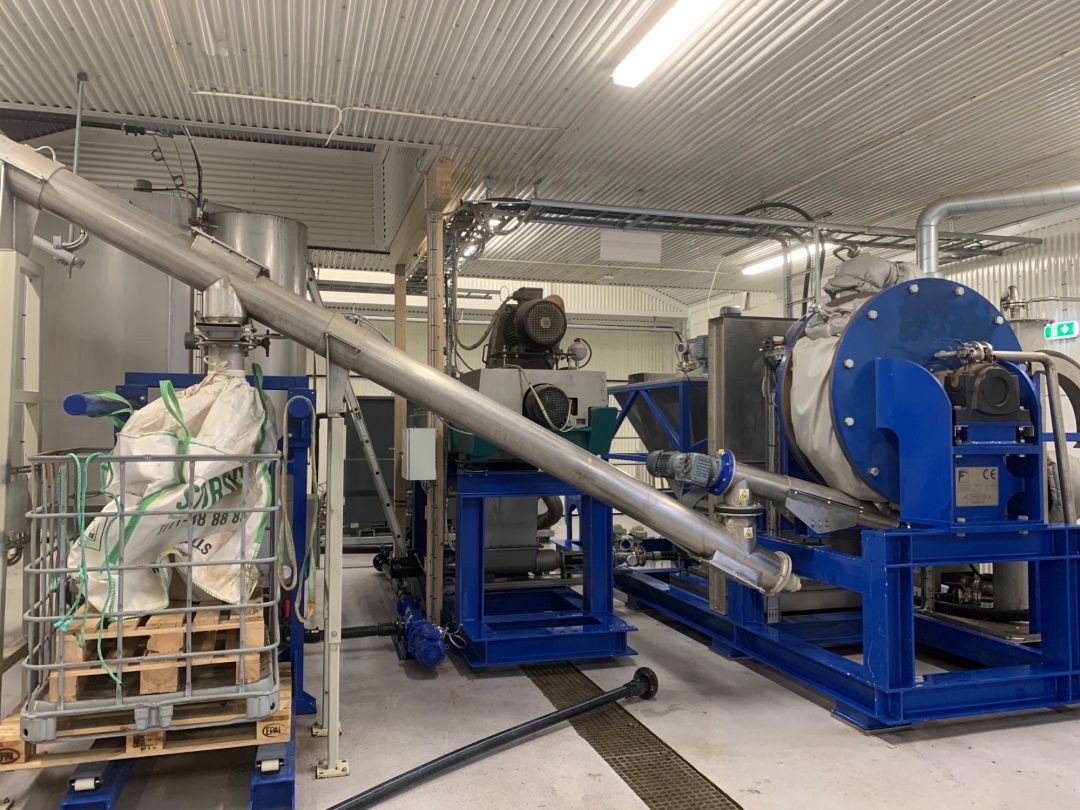 Fjell FRS Turbo Disc (TD) Dryer
In addition to Fjell FRS TMD, we have Fjell FRS TD (Turbo Disc dryer). The turbo disc dryer is the technology used in the large inter-municipal sludge drying plants. The technology is very promising for aquaculture, especially with regard to the largest fish farms.
The Fjell TD dryer has pantented improvements compared to standard disc dryers, increasing durability, improving performance and reducing the risk of corrosion cracking and steam leakage to an absolute minimum. The distinct difference between the Fjell TD dryer and conventional disc dryers is that the discs are mounted without the use of staybolts.
Fjell has patented a concept with which provides around 40% energy savings compared to conventional physical laws. This opens the door for highly energy-efficient and well-functioning sludge drying facilities, also for the very largest fish farming facilities.