FJELL FRS TMD DRYER
Difficult drying made easy!
Fjell FRS TMD - Difficult Drying Made Easy!
The TMD process is a patented technology which has shown excellent results on materials with sticky behaviour during drying. In the TMD the heat required for the evaporation is generated directly in the material by a high-speed rotor.
This dryer is excellent on most types of material, but truly unique on material that is perceived as sticky or "glue-like". Good examples on "glue-like" materials are sludge from aquaculture wastewater and fish processing plants.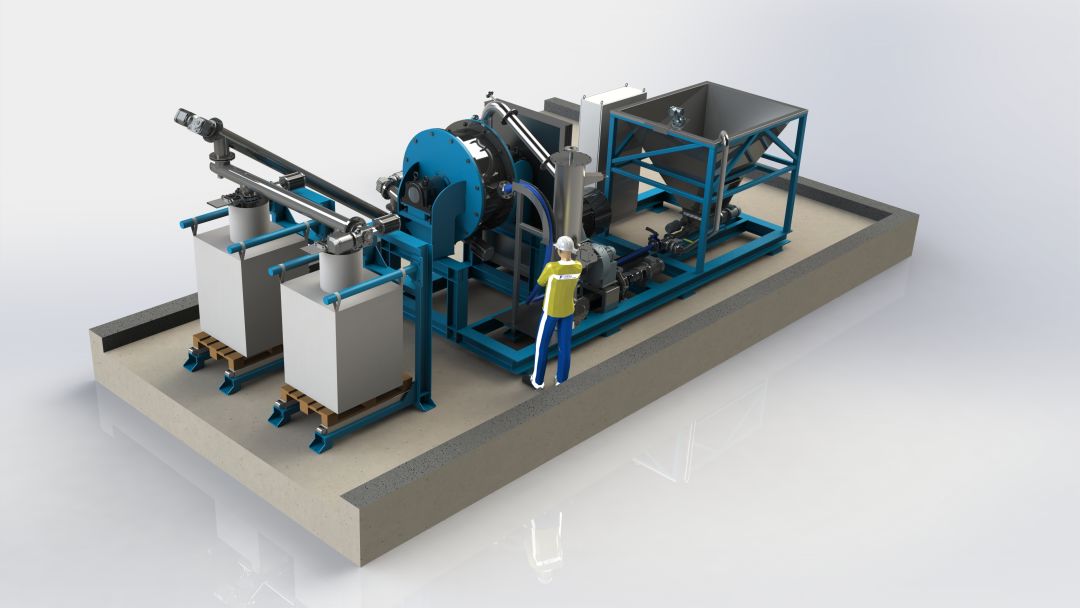 HOW IT WORKS
Hammer mill tailor made for fish sludge from aquaculture and fish processing plants (thickened & dewatered wastewater).

The Thermo Mechanical Dryer (TMD) dries the sludge by friction. The rotor runs at typically 10-12 revolutions per second (600-720 rpm.).

PLC regulated heat control secures that temperature keeps in the range 105-120°C.

The heat transfer and mixing rate in the friction dryer is so effective that at least 99% of the material inside the dryer is in practice pre-dried powdered sludge (particle size of 100 micron).

Hygienized and stabilized sludge with dry matter content 92-95% as the end product.
The technology is owned by our strategic collaboration partner Thermtech AS.
FTG is the exclusive supplier for TMD towards fish farmers (RAS - and flow-through plants).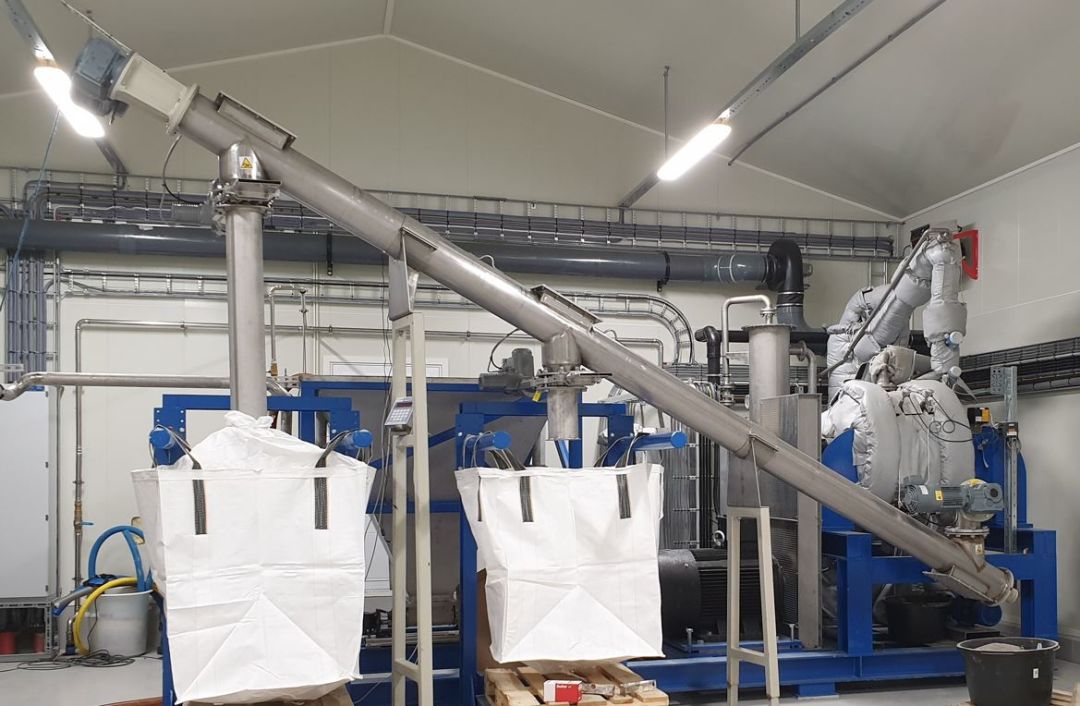 UNIQUE BENEFITS
Excellent on most material, exceeding on sticky, "glue-like" material.

Compact process.

Fundamentally hazard free process.

High-energy efficiency (>95%).

No steam, hot oil or hot air required.

Simple installation.

Automatic control system during operation.

1 button start-up process- automatic shutdown.

Can be remote controlled.

Can eliminate mould and bacteria in dried material.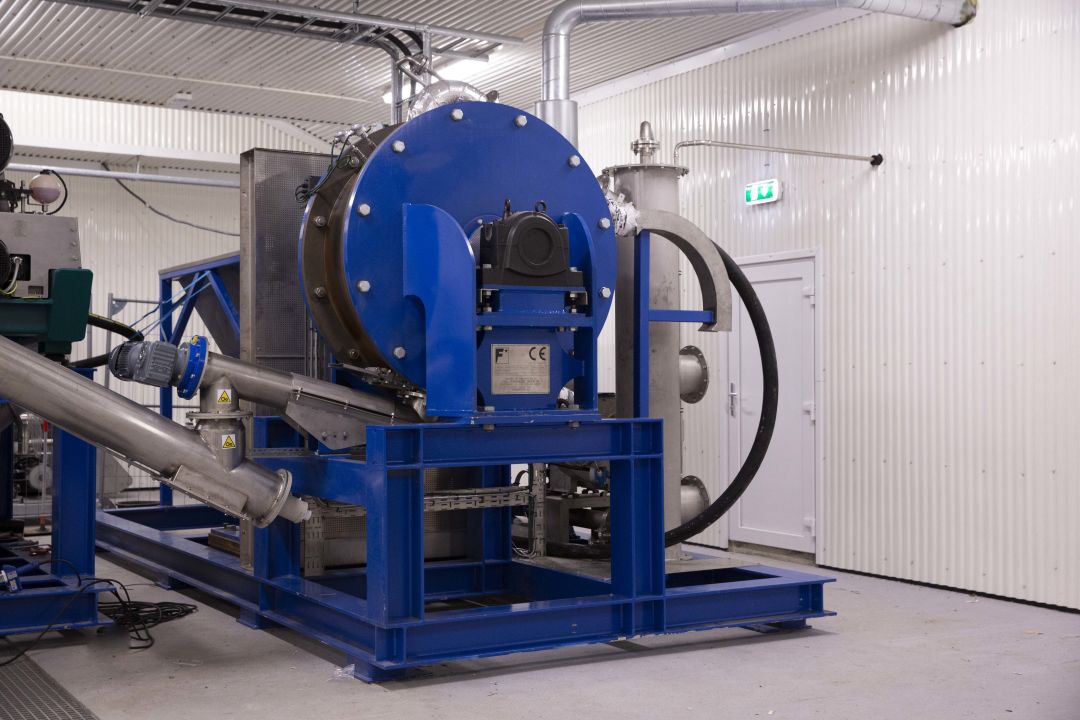 ECONOMY - WHY 2 DRY?
Example:
5000 tonnes of annual production of salmon typically generate 750 tonnes of 100% dry matter (DM). We normally dry the sludge to 93-95% DM.

750 tonnes of 100% DM = 3750 tonnes of 20% DM.

3750 tons of 20% Dry matter content (DM) sludge = 806 tonnes 93% DM sludge.

Typical handling cost 20% DM Sludge = 1500 – 2500 NOK (130 - 220 €) per ton.

Typical handling cost 95 % DM Sludge = 400 – 800 NOK per ton.

Difference in disposal cost = approx. 7 million NOK/year (608000 €) before energy cost.
Estimated yearly savings with energy costs deducted: estimated to 5,3 million NOK (459000 €). 1kWh = 1 NOK.
This gives a rapid Return of Investment.
Dried sludge can be stored compactly for a few months without biological degradation. Instead of transporting watery soup that takes up a lot of space and is biologically active (decomposes), dried sludge is transported efficiently and compactly in containers on trucks or ships.
In the coming years, many new areas of use for dried sludge will open up where fish farmers will be paid for the sludge, and will not have to pay to get rid of it as they do today. When the sludge is dried, it can be effectively sold across the country to the players who pay the best.