Fjell FRS High Capacity System
High Capacity - Cost efficient - High Capturerate
Large flows of wastewater is challenging to handle. FTG has developed a scalable solution that handles large water flows and separates sludge and water efficiently.
The unique sludge-mixer reduces consumption of polymer and also reduces the negative impact of salinity on polymer.
The Fjell FRS High Capacity system is delivered assembled. Start-up and training is included.
Fjell FRS wastewater treatment systems
Our various wastewater treatment systems can be used for various industrial processes that generate wastewater:
Land-based fish farming facilities for smolt, post-smolt and food fish.

Flow-through system.

RAS production plants.

Closed and semi-closed aquaculture plants in the sea.

Traditional fish farms in sea with collection of faeces and feed residues.

Fish processing plants & slaughterhouses

Fish meal and fish oil processing plant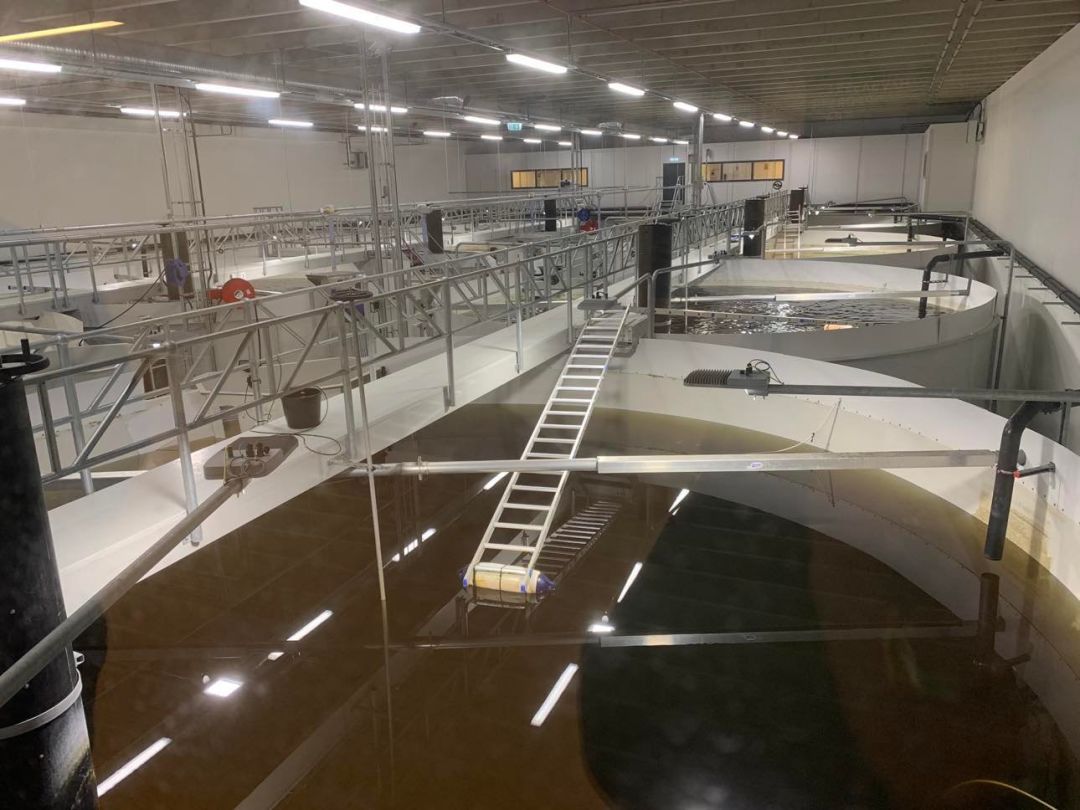 Fjell FRS High Capacity Separation system
The BT-ORCAS system is a high-performance thickener that combines new innovation with traditional proven technology to ensures today's high requirements.
This solution combines the well proven technology of band thickeners and decanter sentrifuges. The BT ORCAS band system thickens the wastewater organic material from 0,1% dry matter (DM) to 5-10% DM. The separated sludge is pumped to a homogenization & balancing tank. From this tank it is pumped to the decanter centrifuge which dewater the sludge to 20-25% DM.
The Fjell FRS High Capacity Separation system offers high hydraulic treatment capacity combined with acceptable capture rate, and low investment costs.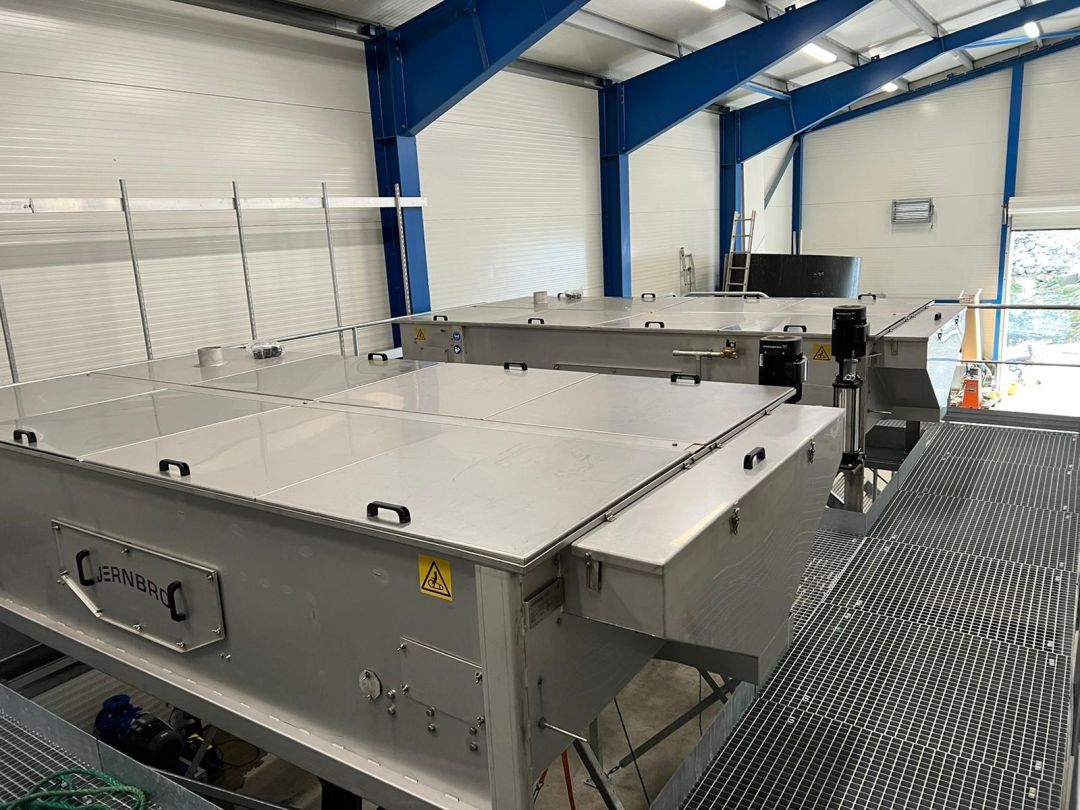 Separation in BT-Orcas band thickeners
Flexible treatment capacity from 1 - 250 m3 wastewater per unit/hour.
High capacity and redundancy achieved by using more than one BT-ORCAS band thickener.
Very cost effective (Low Capex & Opex/ treated m3 wastewater.
Compact, Automatic, Hygienic, CE-approved.
High thickening ability.
Large inspection hatches on each side to provide easy access and cleaning.
Very robust - low maintenance costs.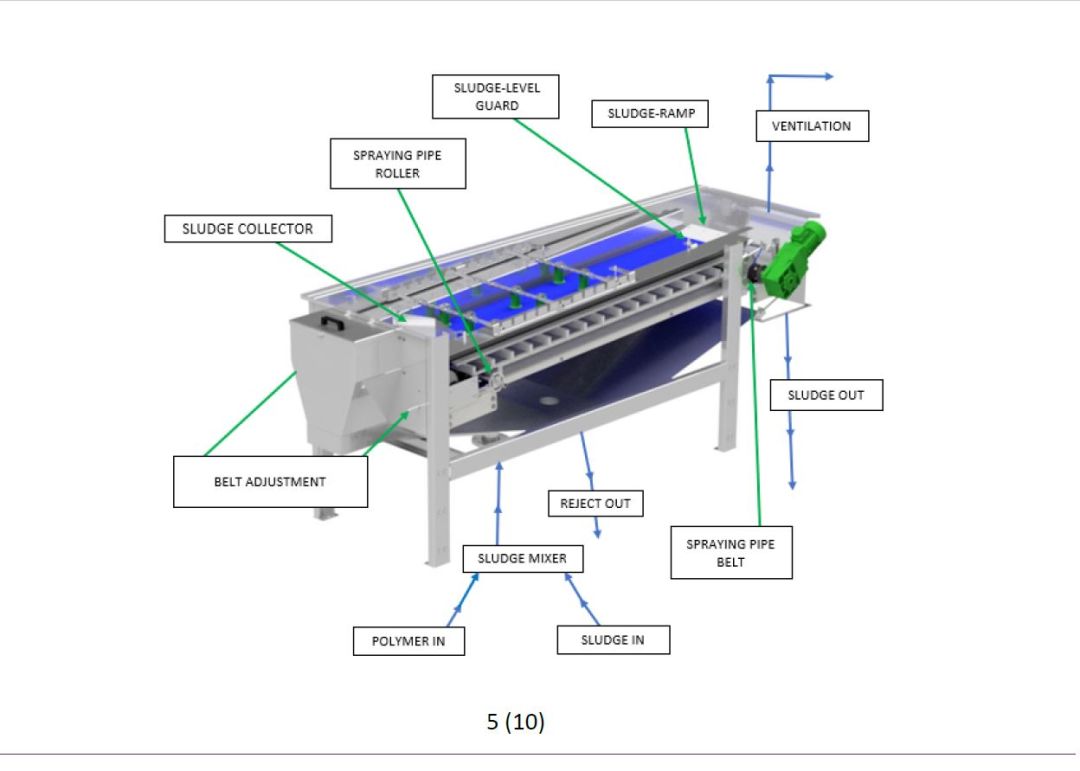 Dewatering in decanter centrifuges.
Decanter centrifuges are very reliable, well proven, and suitable technology for dewatering thickened sludge. The operator can easily adjust the dry matter content of the dewatered sludge.
KEY FEATURES:
Deep pond design for maximum separation efficiency
Low power consumption (<0.9 kW/h/m3)
High g-force and torque for maximum dewatering
Adjustable bowl speed via VFD
Automatic control of differential speed via VFD
Gentle feed geometry for optimum flocculation & low wear
Lowest space requirement (m3/h per m2)
Inline secondary motor (no belts) for highest efficiency and low maintenance
Good accessibility to all components